The Ski Story
Would you believe it? 50 years young and still making truly delicious products! Find out how far we've come.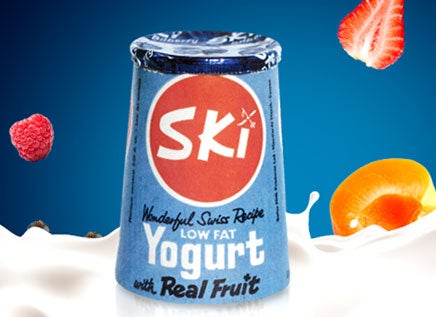 1963
Welcome to the world
We make our first Ski Yoghurts
1967
Everyone loves Ski real fruit yoghurt!
We make our first Ski Yoghurts
1970
The full of Fitness Food
The goodness in our yoghurts makes you feel fit for anything!
1981
Full of goodness fruits
When our yoghurts are packed with fruit it's easy as one, two, Ski!
1983
Ski does it naturally
Our Ski yoghurt post are naturally oh-so-delicious.
1985
Pick yourself a flavour
We introduce new Ski multipacks as well as Ski Diet and Ski Orginal
1986
As recommended by the Ski instructor
Things get even fruitier!
1996
Get the Ski lift
Get a revitalising boost with our extra fruit yoghurts
2003
Have a lookski at our new Ski...
There's certainly a lot to loveski
2006
Activate yourself
We launch new Ski Activ8 yoghurts with vitamins and minerals to help release energy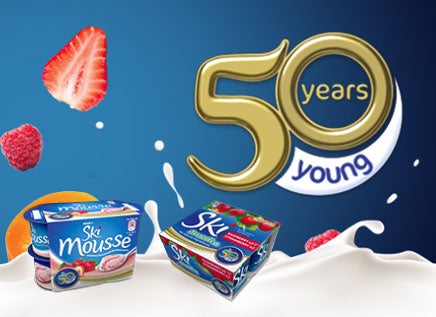 2013
We celebrate 50 years of yummy Ski Yoghurts